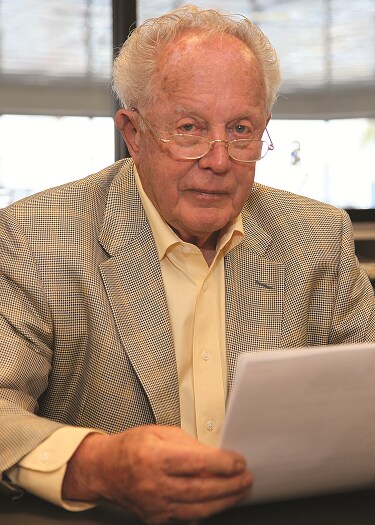 Born in Germany to Swiss parents, Walter Kienle trained as a tool and die maker until he immigrated to the U.S. from Switzerland in 1948. Here, he worked as an automotive mechanic in Redding, PA until he felt compelled to join the U.S. Army to serve his new country.
Stationed at Fort Irwin in Barstow, Walter quickly earned his stripes as the top student in tank school and was quickly promoted to Staff Sergeant. As a non-commissioned officer (NCO) he earned privileges at the March Air Force Base NCO Club in Riverside, CA where he was first introduced to the charm of Southern California.
Upon his Sergeant First Class discharge, Walter moved back to New York where he opened an automotive garage, married and started his family. Longing for the California sunshine, he returned to Riverside in 1960 and opened Walter's Automotive Service with an emphasis on European makes. From his humble beginnings as a mechanic to the extensive Porsche dealer you see today, you can be assured that Walter's passion and commitment to service still thrives at Walter's Porsche of Riverside.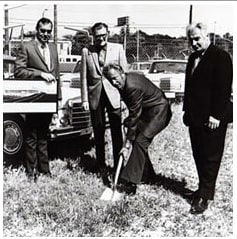 Walter's Porsche of Riverside embodies the heritage, living tradition, and quality of service that is the Porsche philosophy. Similar to Ferdinand and Ferry Porsche, Walter Kienle is committed to excellence.
Walter's Porsche has been voted the 2014 highest rated Porsche Dealership in California for customer service by both Dealer Rater and Edmunds.com. We proudly serve the Inland Empire and its communities such as Riverside, Corona, Redlands, Temecula, Rancho Cucamonga, and surrounding Los Angeles metro areas. Come visit the premier Riverside Porsche dealer and see our wide selection which includes the 911, Boxster, Cayman, Cayenne, and Panamera. Almost no other luxury Porsche dealer stocks such a wide selection of colors and performance accessories as Walter's Porsche of Riverside. At Walter's Porsche of Riverside, the beginning of every thought and every deal is the customer. Our certified sales professionals and the most highly trained service technicians look forward to working with you.

Trusted Porsche Dealer
You'll be able to find all of the latest models from our luxury auto brand at Walter's Porsche dealer serving Beverly Hills, Newport Beach and Orange County. Whether it's the Panamera, Cayenne, 911 or Boxster, you'll receive first-class customer service when shopping for one of our new cars.
Orange County Porsche customers who are shopping for used cars will also be treated properly because we make sure that every driver has all of their automotive needs met whenever they come to Walter's.
Walter's Porsche dealer serving Beverly Hills is also home to a service center that is dedicated to performing routine auto maintenance and vehicle major repairs both quickly and dependably for luxury car owners. If you need to replace one of the components in your car, then you'll be able to get it at our genuine Porsche parts center.
Our dedicated staff is the backbone of Walter's Porsche. They are here to make sure that you have an exceptional experience when purchasing your next vehicle or ensuring that your current one is operating as efficiently as possible.